The chair of the National Catholic Education Commission (NCEC) Nicholas Moore; leading phonics advocate and MultiLit director of strategy and senior research fellow and NCEC educational excellence standing committee member Dr Jennifer Buckingham; South Australian Catholic educators Craig Fosdike and Damian Antenucci, Santa Sabina College teacher Jane Sulis and former Victorian Catholic school principal and education consultant Mary Howlett were among those who were honoured with Order of Australia awards announced on the King's Birthday.
Nicholas (pictured above) was awarded an Officer of the Order of Australia for distinguished service to the finance, business, and commerce sectors, to arts administration, and to education.
Nicholas, who led Macquarie Group for a decade until 2018, and has ben chair of the NCEC since 2020, told The Australian that furthering education is the passion that will drive his later career.
"That educational theme I feel very passionate about in terms of what we can be doing," he said. "Of course, it's a limited governance role that I play. I'm a helper amongst many. But I find education very much a passion."
NCEC executive director Jacinta Collins congratulated Nicholas on his award saying, "I value his involvement in Catholic education tremendously and he is a joy to work with."
"Nicholas' business acumen, together with my political experience and the leadership of Archbishop of Sydney Anthony Fisher OP drives our collective passion for Catholic education."
Nicholas said he felt grateful to be honoured, acknowledging the values his parents instilled in him, and expressing gratitude for the opportunities he has received throughout his career.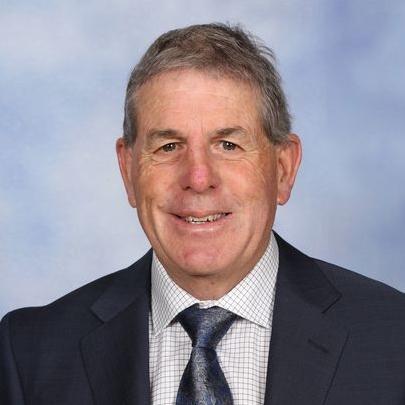 Craig Fosdike, Dr Jennifer Buckingham, Damian Antenucci.
Dr Jennifer Buckingham was awarded a Medal of the Order of Australia (OAM) for her service to educational research and literacy. Jennifer, who is is a member of the NCEC's standing committee on educational excellence, told EducationHQ it was very flattering to be recognised with an OAM.
"It's a lovely surprise when someone thinks to nominate you for an award like this, and obviously there are loads of people who are doing this great work, so it's very nice when someone recognises it," she said.
Jennifer is a board member of the Australian Institute for Teaching and School Leadership and an affiliate member of the La Trobe University SOLAR Lab. She has also provided advice on reading instruction, curriculum and policy to the NSW, Victorian, South Australian, and federal governments, and was the chair of the expert advisory group to the Federal Government on a Year 1 literacy assessment.
Principal of St Martin de Porres School, Sheidow Park, Craig Fosdike was awarded an OAM for service to primary education. Teaching since 1979, Craig's contribution to Catholic education and to health, physical education and recreation has been immense. He has previously been principal of St Joseph's Memorial School, Norwood and St Anthony's School, Edwardstown. He is the co-president and life member of the South Australian Branch, Australian Council of Health, Physical Education and Recreation, and a life member of the SA Catholic Primary Schools' Sports Association.
Damian Antenucci, educator at St Paul's College, Gilles Plains, received the OAM for service to secondary education. Damian taught at Kilmara College from 1977 to 1987, where he was the director and producer of school musicals. Since 1988, he has fulfilled many roles at St Paul's College including head of senior school, head of pastoral care, director and producer of school musicals, coach of the First 18 Football team, and as a mathematics teacher. Damian was also founding member of St Paul's Old Scholars Football Club in 1992.
Santa Sabina College, Strathfield, teacher Jane Sulis (pictured below) was awarded an OAM for service to education and to the community.
"Jane has been an exceptional educator and advocate. Her commitment to social justice, outreach and service is not just part of her job, it is a vocation that has influenced Santa Sabina staff, students and families," Santa Sabina College said in a statement to The Catholic Weekly. "She has led countless service and social justice initiatives that support a large number of Sydney's most vulnerable."
Former Victorian Catholic school principal and education consultant Mary Howlett (pictured left) was awarded an OAM for service to the community, and to education. Mary has played a key role in many Catholic schools in the Diocese of Sale. She was the foundational principal of Trinity Catholic Primary School, Narre Warren South from 2000-2008, and the principal of St Kieran's Catholic Primary School, Moe from 1995 to1999. Overall, she has dedicated 30 years as a teacher. Mary also served as an Educational Consultant for the Diocese of Sale from 2009-2011.